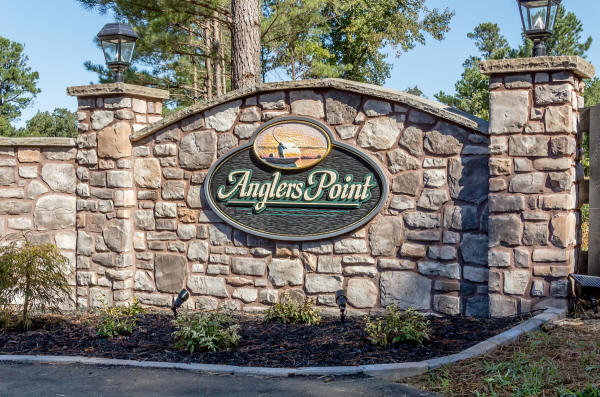 Routed from 3/4" PVC and finished with acrylic latex, this entrance sign panel was CNC routed to create a woodgrained background and colored with latex stains, lettering is painted with acrylic latex as is the sign border.
Unfinished, before final assembly everything was placed together to assure exact fitting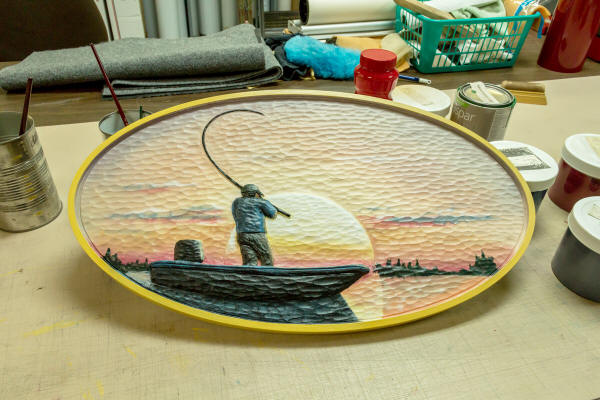 Handcarved pictorial of the fisherman is built up from 1/2" and 1/4" PVC, and finished with satin acrylic latex. The border edge shown here in yellow was decorated with real 24K gold film as was the innner border on the main panel of the sign.
NOTICE: if you have arrived here through clicking a link from a SEARCH ENGINE listing, you may be missing a lot
of our design samples, use this link to go to Elliott Sign & Design Home Page to view our complete web site.
©1998-2010 All images, design/layouts and artworks are the
copyrighted property of Elliott Sign & Design, all rights reserved.