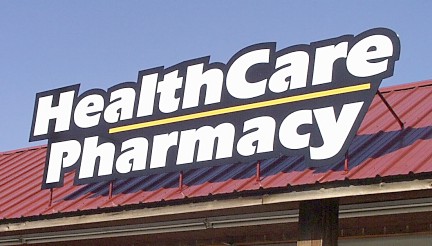 This cut-shape sign is constructed in an aluminum composite material and finished with enamel paints. The custom stand-off mounting brackets are manufactured from an engineering design we created to solve the problem of providing strong mounts in any size without cutting angles or welding. Painting the brackets to match the roofing gives the sign the appearance of floating above the mansard roof.
BACK TO SIGNAGE Page 2
NOTICE: if you have arrived here through clicking a link from a SEARCH ENGINE listing, you may be missing a lot
of our design samples, use this link to go to Elliott Sign & Design Home Page to view our complete web site.
©1998-2010 All images, design/layouts and artworks are the
copyrighted property of Elliott Sign & Design, all rights reserved.