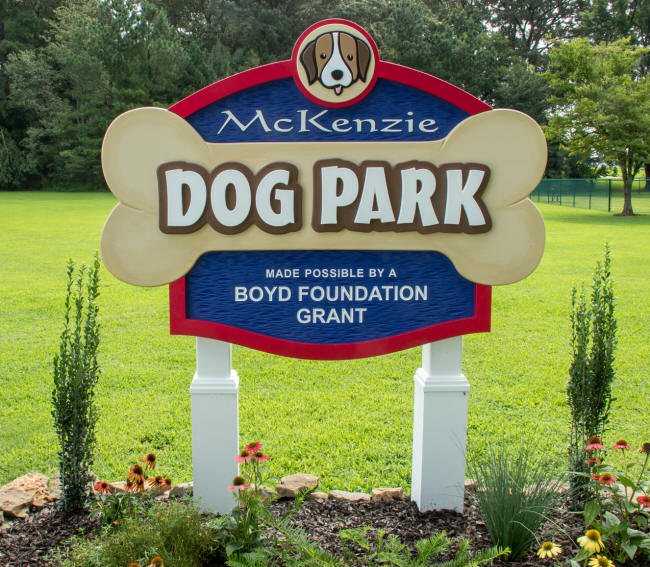 Routed and constructed from 3/4" PVC and finished with acrylic latex, this sign panel is CNC routed to create a woodgrained background and finished in acrylic latex paints. The white letters in 'DOG PARK' are 3/4" thick setting on a 1/2" thick dark brown outline, the 'bone' is 1-1/2" thick making a total thickness of this dimensional sign 2-3/4". PVC is a tough, weather proof material perfect for this type signage, as it holds paints extremely well. This is a lifetime constructed sign using stainless steel hardware.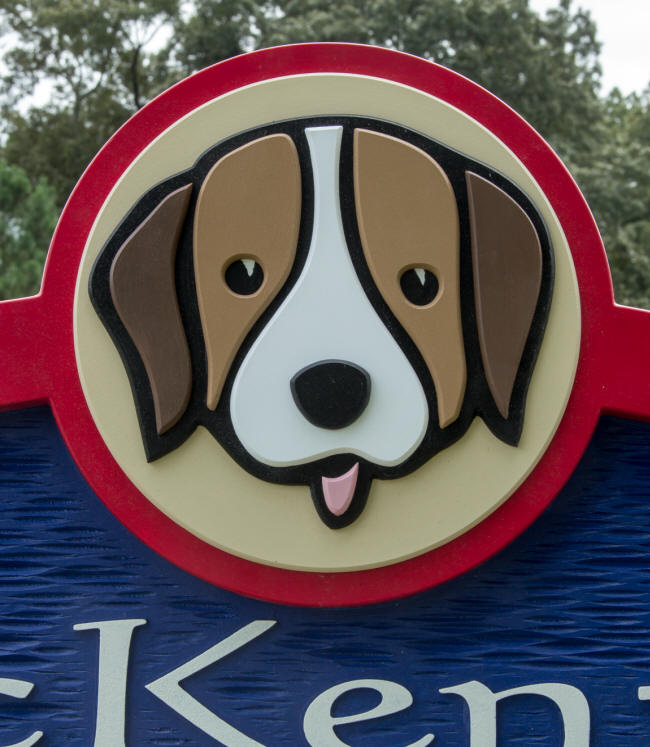 Puppy graphic is routed from 1/2" thick PVC. This close-up also shows the wood-grained textured background with 1/2" thick PVC letters of the name.

Detailed painting around the incised V-carved lettering. The letters can appear raised or incised, depending on the angle of the light, these appear raised as the camera lights were coming from the bottom right.

NOTICE: if you have arrived here through clicking a link from a SEARCH ENGINE listing, you may be missing a lot
of our design samples, use this link to go to Elliott Sign & Design Home Page to view our complete web site.
©1998-2010 All images, design/layouts and artworks are the
copyrighted property of Elliott Sign & Design, all rights reserved.