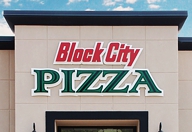 Block City Pizza
Backlit LED letters cut from 3/4" thick PVC with plexiglass returns mounted on DiBond gives a neat appearance to the facade of this new pizza restaurant in McKenzie, TN.



More Photos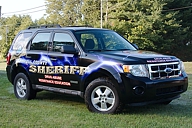 Carroll County Sheriff Department
Custom vehicle wrap for the D.A.R.E. Program of the Carroll County Sheriff. This 2008 Ford Escape started with medium gray factory paint and was transformed into a black vehicle with custom graphics.



More Photos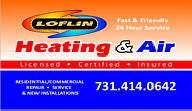 Loflin Heating & Air
Logo design and business imaging is a large part of the services we provide for our customers. This new heating and air conditioning business was in need of a jump-start and they found it with our marketing skills.


More photos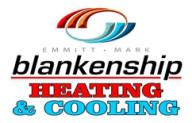 Blankenship Heating & Air
What do you think of when it comes to something that represents "Heating & Air"? Hot and cool colors, movement, simplicity are usually at the top of the list.


More photos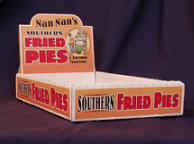 Nan Nan's Fried Pies
POP display box for Nan Nan's Fried Pies, a fun and creative project for John Gordon's pie company. Original artwork and hand drawn lettering for the logo and product display cartons.


More photos
Carroll County E-911 District Office
New signage for the 911 district offices. Constructed of 3/4" PVC, and finished with acrylic latex to coordinate with the newly renovated office facilities.


More photos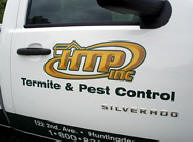 HTP Termite & Pest Control
HTP Inc. trucks features digital printed logos with vinyl lettering, these company vehicles are seen all over West Tennessee. A clean professional image as on these trucks builds customer confidence and promotes an increase in service sales.


More photos
Covenant United Methodist Church
Cordova, TN
Halo lighted Cross & Flame logo for Smith Covenant Center. All welded aluminum construction with high output, low voltage LED lamps.



More photos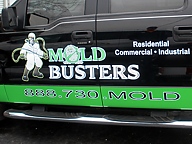 Mold Busters
Another business image project for Bolton Companies. Mold Busters was a fun project, we got to design the logo using our original artwork for the guy in the haz-mat suit and also the cartoon character for "Moldy".

More photos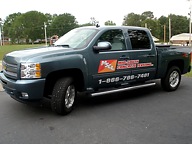 Mid-South Concrete Leveling, Inc.
We recently completed a business image project for Eddie Bolton at Mid-South Concrete Leveling, Inc. From logo design, truck graphics, business cards, brochures to website, our branding techniques have made their new business stand out an get noticed.
More photos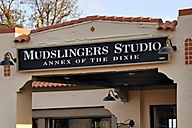 Mudslingers Studio
Custom signage for the Dixie Annex in Huntingdon. This renovated historic building houses Mudslingers Studio, a ceramics/pottery learning center with classes taught by Lori Nolen, Director of The Dixie.
More photos